STORY
While they were each recovering from the pain and loss of a serious relationship, Deewaan and Luisa were introduced at an event by celebrity photographers Amit & Naroop. The instant chemistry inspired the two of them to get in the studio and write about what they really wanted from their next relationship.
Shortly after writing the song, Deewaan was booked to DJ in Mexico, and the two saw it as a great opportunity to shoot the music with creative director Sean Anthony.
The song is written in English and Spanish and fits perfectly in to the Latin Pop genre.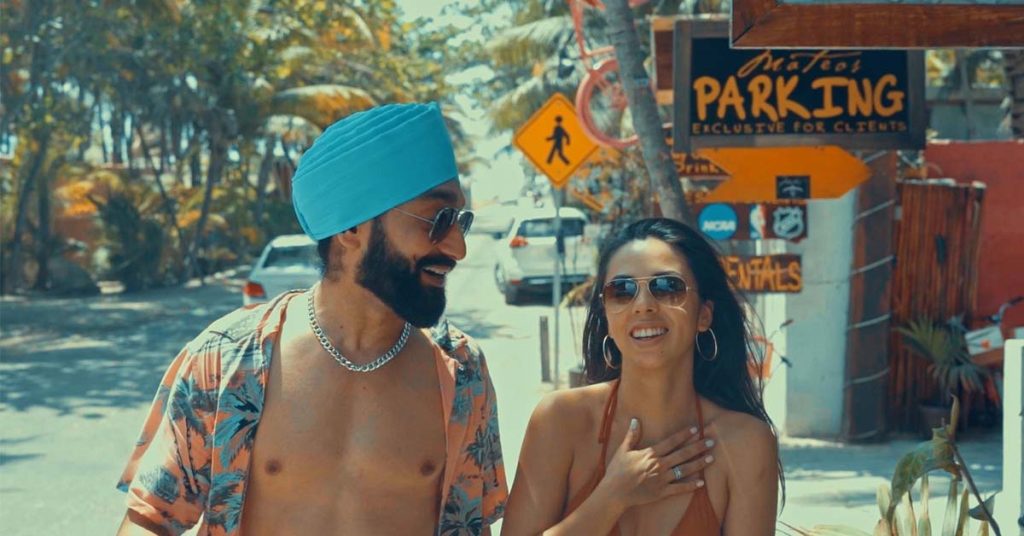 SOUND
 As much as it is a love story about the meeting of two people from different backgrounds, it's the ultimate fusion of two cultures from opposite sides of the globe. The 3 minutes of breathtaking sounds and sonics is a cocktail of Afro-Latin rhythms and ethnic melodies, taking you on a journey from Colombia to India with funky club-banging beats from the UK and Jamaica. Recorded, produced and mixed by Deewaan in his London studio where he recently recorded the latest single, 'Sunshine', for Liam Payne.
Shot with the electric blue skies, white sands and turquoise waters of Tulum Mexico, the stunning visualiser depicts the beautiful chemistry between the two individuals.  However, the fairytale is not without tribulation, as Luisa doubts Deewaan's intentions.  Is it a fleeting holiday romance or something deeper?
A song by a Punjabi and a Latina would not be complete without a dancing sequence.
The very last scene resolves all possible questions as to whether Deewaan proves to be the Man in the Morning.
We invite you to enjoy a very unique live rendition of the song which was shot with Avid Protools using their fabulous audio interface 'Carbon'. The show aired on 11th October to fundraise for Music Support a registered charity providing help and support for those in or employed by the UK music industry affected by mental ill-health.
When writing this song Luisa, we literally had no idea what to expect.  It started with that incredibly basic intro melody and evolved in to this song called Man in the Morning, which was so fitting to the spaces we were both in at time.  Moment by moment it developed and in the moment didn't even know what it was, whether we'd be releasing it and sharing it with you all. 
A big big thank you to all the supporters.  To every single person, friend, family, fan that's taken the time to listen, stream, watch and support.  

The first one was Sean Temptation who leapt off his seat when he first heard it.  He contributed invaluably to the creative visual direction throughout the whole project.  I had a gig that came up in Mexico and over lunch one day, we randomly decided to book his flight and shoot the video of the song there.  Thank you for being a part of this mate, we did it, one twix straw at a time! Haha 😀